OT: For The Birds
Some days ago, we noticed a bird in the hanging fern at the entrance to our house. Every time we came in, it would flit off. One day, I stopped by and looked down.. and there was a nest!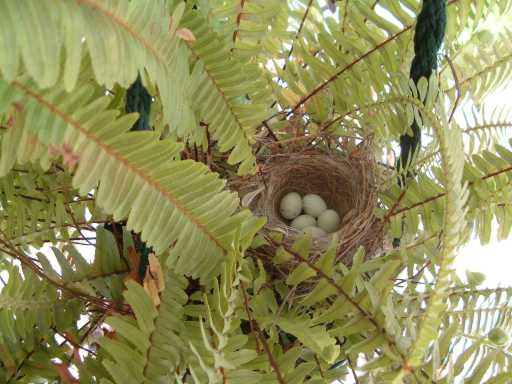 It's a little grayish-brown bird, maybe a house finch or a small mourning dove. Closer to:
Last year, we had house finches nesting in our patio. It was really cool to see the little birds come up and beg for food when the parents flew in! Maybe I should put up a screen so the mama bird isn't so worried about us being nearby when we come and go from the house. Spring has all kinds of surprises!
Newer›
‹Older