The Ugliness of Youth
My father-in-law says baby birds are the ugliest thing on earth. No feathers and all skin, they can't really fly, and they're completely at the mercy of anything coming into the nest to crush them. Here in Arkansas, all it takes to get a decent picture of something like that is a camera, a ladder, and sufficient patience: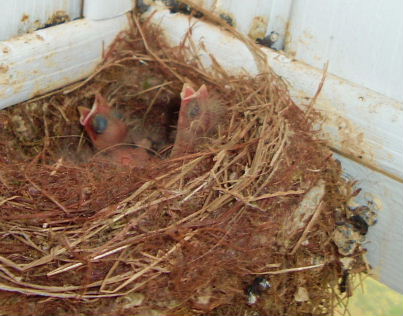 So, yeah, Casey Kotchman, who yesterday went 0-3 with a sacrifice fly RBI gets to go through the gristmill of the Yanks and Orioles this week.
I'm not even sure this is remotely fair. On the other hand, you asked for it, kid. I sure hope he does better than 2-24 or something equally horrible. But I'm preparing for the worst.
Newer›
‹Older