Friday, November 14, 2008
Break Out The Fleetwood Mac, It's Rumo(u)rs Time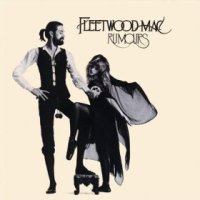 Silly glove songs
Things you might care about — or not:
The Yanks' recent trade for Nick Swisher with the White Sox means that team is unlikely to pursue Mark Teixeira, according to the New York Post. Frankly, that sounds like red meat to Yankee fans.

In fact, in an exclusive interview with The Post, Cashman strongly indicated the Yankees will not even sign Sabathia and Teixeira in tandem.

"At the pricetags I have read, that is fantasy land, not reality land," Cashman said yesterday of bringing in Sabathia and Teixeira. A Yankees executive said the club has not even created scenarios for assembling a 2009 roster in which it signs the most attractive starter and position player in the free-agent market.

The plan is to concentrate on starting pitching, namely Sabathia, and — at best — Teixeira is a backburner issue in case all the rotation avenues prove fruitless. Teixeira was pushed further to the backburner yesterday when the Yanks obtained Nick Swisher, who, as of now, projects to be the starting first baseman.

Teixeira, who is a native of the Baltimore area, may be a target of the Nationals, but you've gotta wonder what he would say to joining one of the worst teams in the NL. Sounds like fanbait to me, but the Tigers started their return to respectability with the Pudge signing a few years back, too.
Randy Johnson is "[h]igh on [the Dodgers'] list of targets" according to a Ken Gurnick piece published on mlb.com.
Following the Cubs' unexpected cutting ties to closer Kerry Wood, Ken Rosenthal suggests that the Rangers will make a play for his services.
Labels: angels, dodgers, rumors, transactions, yankees
Newer›
‹Older