The Fourth Or Fifth Annual Dodger Thoughts Outing: Dodgers 2, Padres 1 (10 Innings)
I have to say that the highlight of this outing — aside from a Dodger victory — was the brief talks given by Josh Rawitch, Kim Ng, and Tommy Lasorda. Thanks to everyone for showing up.
I'm too tired to do a full writeup at this point — it'll be a long one, for sure — but I did think it was kind of a good idea to include this photo of Orlando Hudson's crucial sixth-inning stop that defused a Padres rally: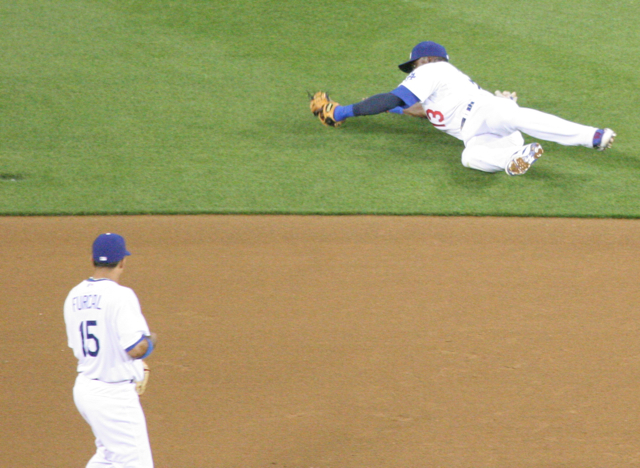 Not the best shot, but it really was the game.
More on this tomorrow, after I've had a chance to get some sleep.
Update: Here's a Facebook slide show. And here's Jon's recap.
Labels: dodgers, padres, recaps
Newer›
‹Older